Holidays!
Erica Synths orders will not be shipped & services available until the 2nd of January!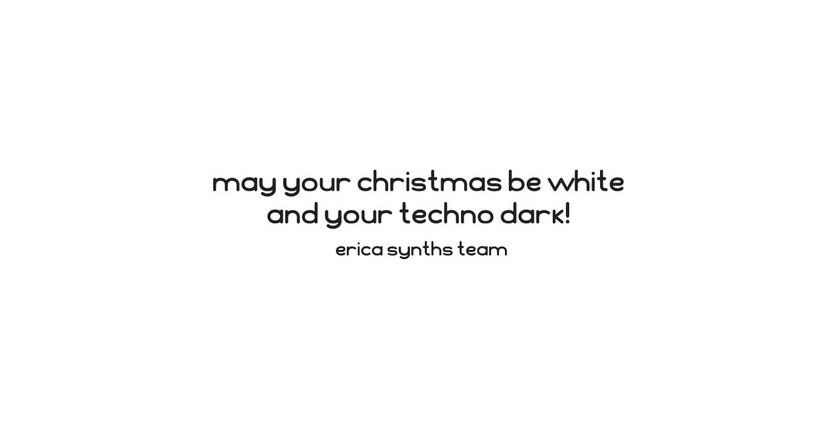 See you in 2019!
3 months, 1 week ago
Review of Black Hole DSP2
The Erica Synths Black Hole DSP 2 puts you under its spell like a black hole in its gravitational pull. (Sound demos included!)
3 months, 1 week ago
Black Key Set for Drum Sequencer
A set of 19 black keys for your Drum Sequencer to get that head-turning all dark look everyone desires.
3 months, 1 week ago
The Empire Line performs with the Techno System
The Empire Line performs Herrensauna x Boiler Room using the Techno System