Magnetic Latvia Magazine
Read about the Latvian business eco-system and an article about us!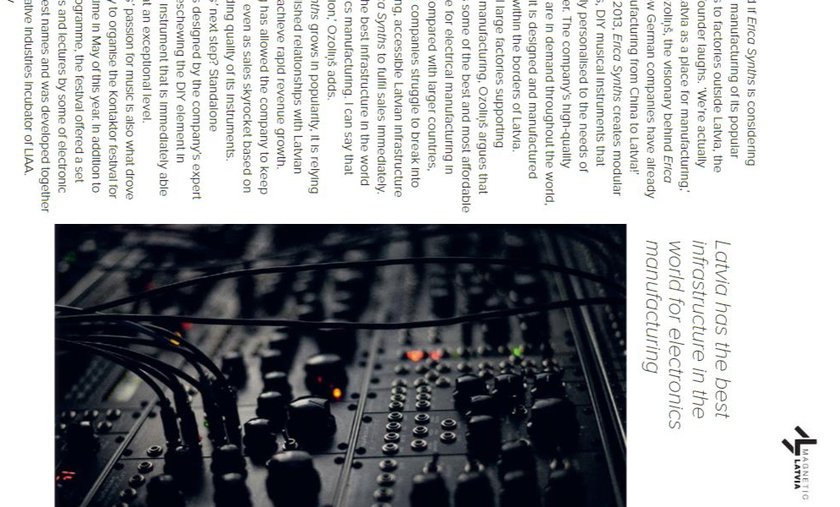 ''Latvia has the best electronics manufacturing in the world!''
Read the full article & the rest of the magazine here
4 months, 2 weeks ago
Reduced price for a Travel Case
The lid allows you to travel with your synth patched, the size fits all airline carry on luggage requirements and it is 25% lighter than regular plywood travel cases
4 months, 3 weeks ago
Pico LFO/S&H, Mixer & PSU Input Module available
3 new modules are now available!
4 months, 3 weeks ago
FACT Magazine reviews KONTAKTOR
Erica Synths might make modular synthesizers, but the company offers far more to the community (..) their presence feels vital to the next wave of innovative Latvian electronic musicians.