Superbooth news: Dual Drive
For extreme, distorted drums Dual Drive module is a must! It features two identical sections with adjustable Gain and Overdrive, each with three flavors of overdrive. CV control over Gain and Drive add more expression to drum sounds. The module can be used in the stereo applications, as well.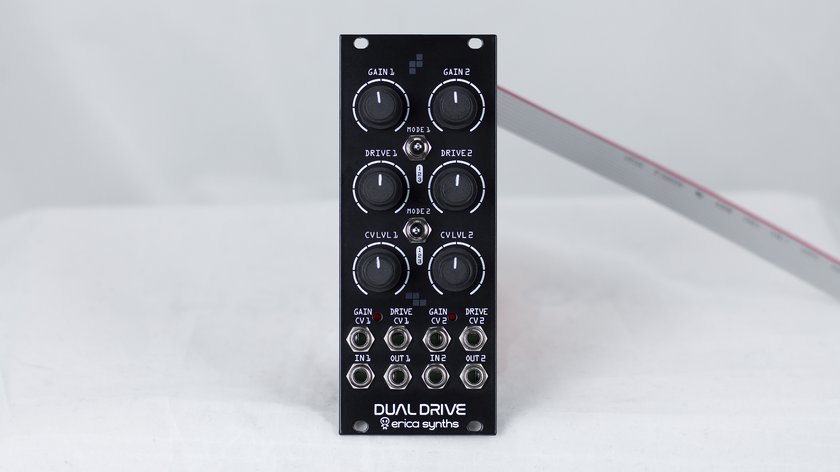 9 months, 2 weeks ago
Superbooth news: Bassline
This is full analogue synth voice module for ultimate acid basslines. It features AS3340 VCO with three waveforms, a filter inspired by Erica Synths Acidbox and unique features – transistor-based suboscillator and two BBDs that emulate VCO detune.
9 months, 2 weeks ago
Superbooth news: Sample Drum
Performance oriented Sample Drum brings you two independent drum sounds or loops with plenty of manual and CV controlled parameters. Samples are stored on the microSD card, and OLED screen makes working with samples instant and easy.
9 months, 2 weeks ago
Superbooth news: Dual FX
Dual FX comes with 2x8 custom effects, developed by Erica Synths teamrider KODEK in collaboration with Gary Worsham. It has analogue Dry/Wet crossfade, 2 parameters per effect and assignable CV input. Useful feature for live performances – all parameter settings can be saved with the effect and recalled instantly with selecting the effect next time.