Black Hole DSP 2 & DSP mk1 FX expansion are here!
Both the Black Hole DSP 2 and FX expansion ROM chip for Black Hole DSP mkI are here!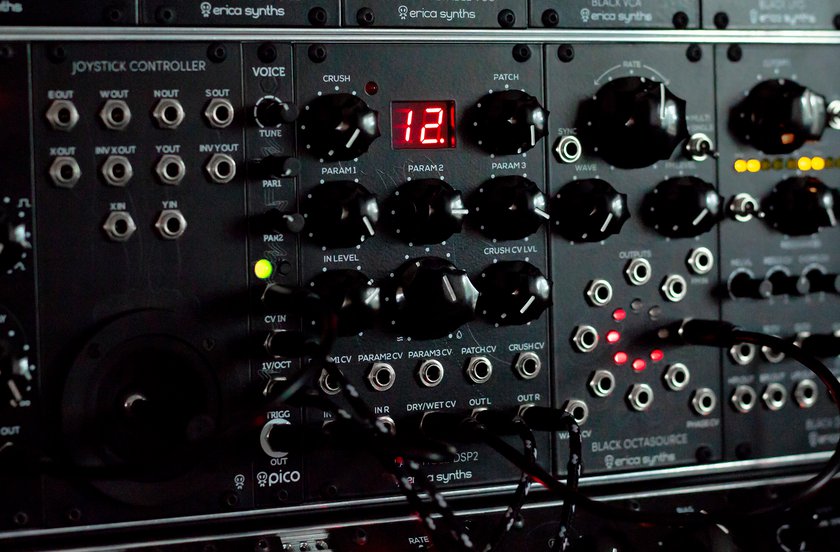 11 months, 2 weeks ago
Bass Drum, Snare, Toms, Clap & Mixers available!
We are excited to let you know that the first drum modules are available for ordering!
12 months ago
Ambereum Pagan Alliance
On 21/06 behind Erica Synths Headquarters in Andrejsala, Electronic Music Solstice Night: Ambereum Pagan Alliance will take place from 6 PM till 10 AM on 22/06
1 year ago
Future Music Magazine July 2018
Major thanks to Future Music Magazine for featuring Acidbox III, upcoming Techno System and Snazzy FX in the latest issue!